By Aaron
They say there is a first for everything… well Sunday, I achieved a first in my life. For the first time in my 30 years on earth, I went to a sporting event by myself.
Now, I preface this last statement by informing you that I worked in the sports media business for 3.5 years during my time in Orlando for two different radio stations. So by technicality, I had covered sporting events by myself as a member of credentialed media. But on Sunday, at T-Mobile arena, I was merely a fan with one ticket on my Flash Seats account. I decided to share my experience with you to chronicle the strange and exciting time I had this Sunday, when the hometown Golden Knights took on the Florida Panthers.
Now, I am a season ticket holder for the Golden Knights in section 208. That is where I spend most of my games. If I decide to sell my seats, it's usually for a number that I just can't turn down. I then take that profit and look to buy better seats at the same game or wait and buy ridiculously awesome seats at a premium game. Just last week, I used some of the money from my Penguins seats and my Panthers seats to buy lower bowl tickets to this Tuesday's game against my favorite NHL team, and current NHL point leaders, the Tampa Bay Lightning.
So… ticketless for the Sunday tilt versus Florida, I decided to check the Golden Knights Website to see if I could find anything of relative value. If not, then I would be resigned to watching it at home on the Vizio. Lucky for me, the Knights were running a special specifically for this game called the "Hat Trick" package.


A mezzanine level ticket PLUS a hot dog and choice of beverage, with no added fees or service charges for just $40. 40 bucks, holy cow! My season tickets were valued at more than that per game, and I'm a whole level up. Plus, I don't get free food and drink with those. What a steal! Hopefully the Golden Knights will have more specials like this for the games that may need some aid in filling the stadium. I snap click the BUY NOW button and in two minutes I am staring at a mezzanine level ticket in my Flash Seats account.


Sunday comes and I head toward the T-Mobile Arena. I park in my usual spot, at the Tropicana backlot and start the trek over the bridges and through the New York, New York casino. It's a very brisk day and I'm wearing khaki shorts and my Sin Bin polo shirt. I can tolerate the lower temperatures but when it is windy, now I'm cold. Whenever I go to a VGK game I always have my flash seats prepared on my phone. Between the security line and the line to scan tickets, it doesn't leave a lot of time to pull up the flash seats account on your phone. Plus, I have Sprint service… the nut low. 1% of the other guys my butt.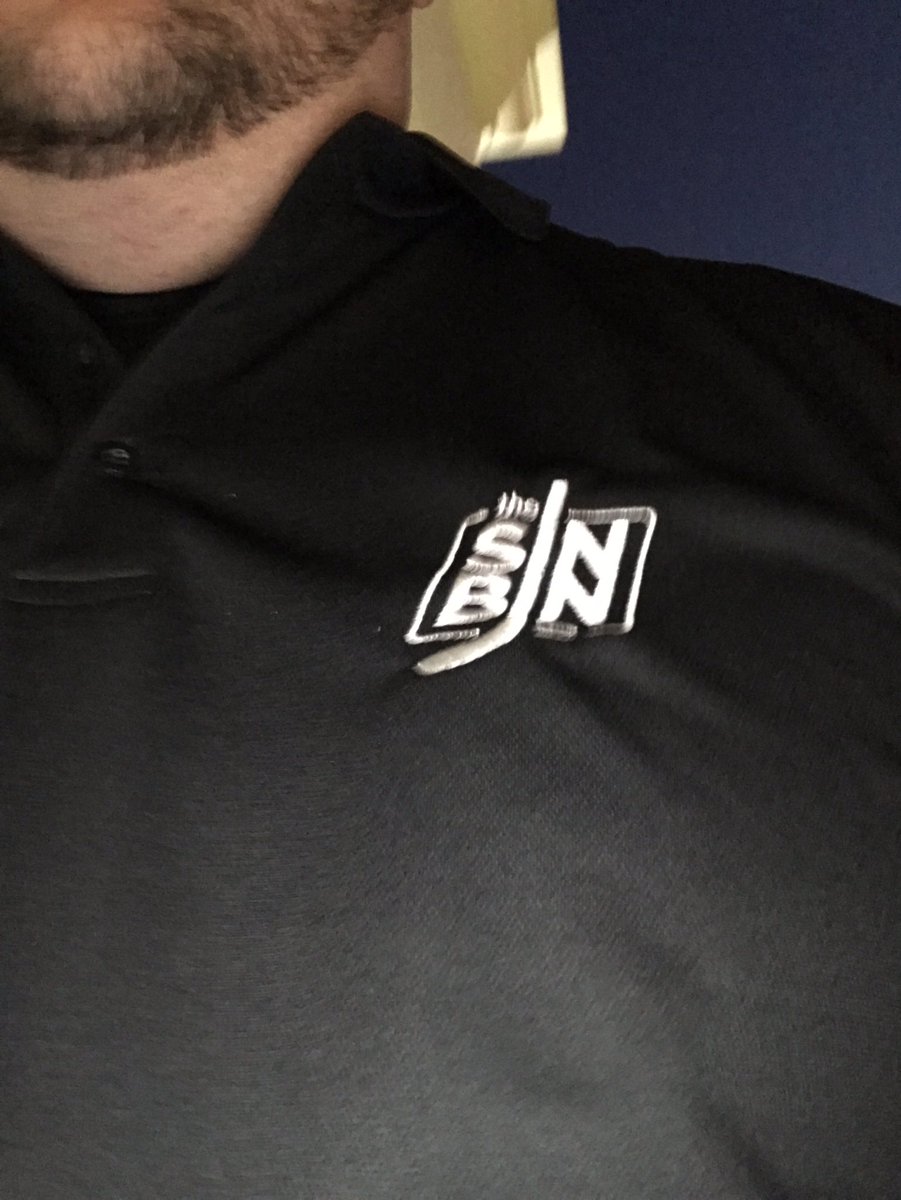 I get to security and get through no problem, except I totally forgot to have my flash seats account ready. Ugh! So I have to step out of the line while Flash Seats loads…and loads…and loads. Finally, the barcode comes up… and it's time to head inside.


Once I'm inside, I check out the merchandise kiosk to see if there is any new VGK stock. I picked up a beanie for my girlfriend and a sweet FlexFit "Hockey Fights Cancer" hat that was on sale. I missed the initial faceoff while I headed to my seat, but I got in and situated right at the time of the first Panther goal…blurg!
I'm in Section 119 Row A Seat 7. Dead middle of the row in between two families of 4. Good spot right behind Malcolm Subban. Can't beat it for $40. However, five minutes into the game, the Golden Knights are now down 2-0.
I had a strange feeling this may be a letdown game after all the emotions of Thursday night against the Pens and maybe the ex-Panthers might press a little bit to get Gallant a win.
The families around me were very nice and polite, but I am sure they were wondering… "Who the hell would buy this one seat? And who comes to the game by themselves?"
I'll admit, I would've said that too.
The Knights got back into the game at 2-2 and the first period came to a close. I decided this was the perfect time to explore my complementary food options. As I stood in line, I thought "how do they know I'm supposed to get a free meal? I feel like I should've gotten a voucher or something…" Sure enough, as I approached the front after waiting 15 minutes I was told that the person who scanned my ticket should've given me a voucher. OK, so time to head back to the entrance.
I get to the entrance and speak to one of the ushers and tell them that when I entered, I was never given my "voucher" for the free hot dog and beverage. I was a little upset, but I didn't take it out on this guy because he had nothing to do with it. He signaled over a supervisor who apologized for the situation and offered me and 2nd voucher to go along with the first. I declined, and the gentleman asked me to hold on one second. He came back with a Vegas Strong t-shirt and asked me if I would like this in lieu of a second voucher. I accepted and thanked them for everything. Unfortunately, by this time, the second period was already well underway.
I will say the one good thing about not being in your seat at the start of the period is that the concession and bathroom lines vanish. I went to the restroom, then grabbed a hotdog and bottled water and decided to watch a bit of the 2nd period from the lower bowl behind section 20 in the standing room area.
With about 5 minutes to go in the 2nd, I trotted back up to my assigned seat. I could see the look on the faces of the people in the row. It was a frustrated but forced smile as they stood up and let me pass. I said halfway jokingly "I'll just sit on the end and everyone could just slide down a seat, if it helps?" Their silence told me that wasn't going to be happening. The second period ended with neither team scoring a goal. Not good for a guy like me, who bet the OVER 6.
The 3rd period started and the family to my left switched seats with each other, leaving me next to the very large dad. I was next to a kid for two periods, which was perfect because I am a big guy myself. But apparently that arrangement was too good, we had to go and mess that up. About 6 minutes into the 3rd, I couldn't deal with being squished anymore and left the section to head back to my standing room perch behind section 20.
The Knights took the lead on the Haula goal and subsequently added two empty netters and I made my way out of the arena. Another great win for the Golden Knights and a new experience for me in my life. Overall, I rate the experience an 8/10.
If you're like me, a person capable of doing an activity by yourself, then attending a Golden Knights game at T-Mobile Arena is a perfect weekend activity especially for a good price. However, I recommend buying a ticket and standing the entire time if you are physically capable of doing so. Hopefully the Golden Knights put out these deals again for other games so that I can sell my tickets and do this again.
Thanks for reading…