---
It's time to take a look toward the future of the NFL. Let's start with the playmakers in this article and then we will get to the defensive side of the ball. The offensive R.O.Y. list includes a couple first round picks as well as a few gems found in the third round in April's draft. We even included a seventh rounder! Here are the nominees: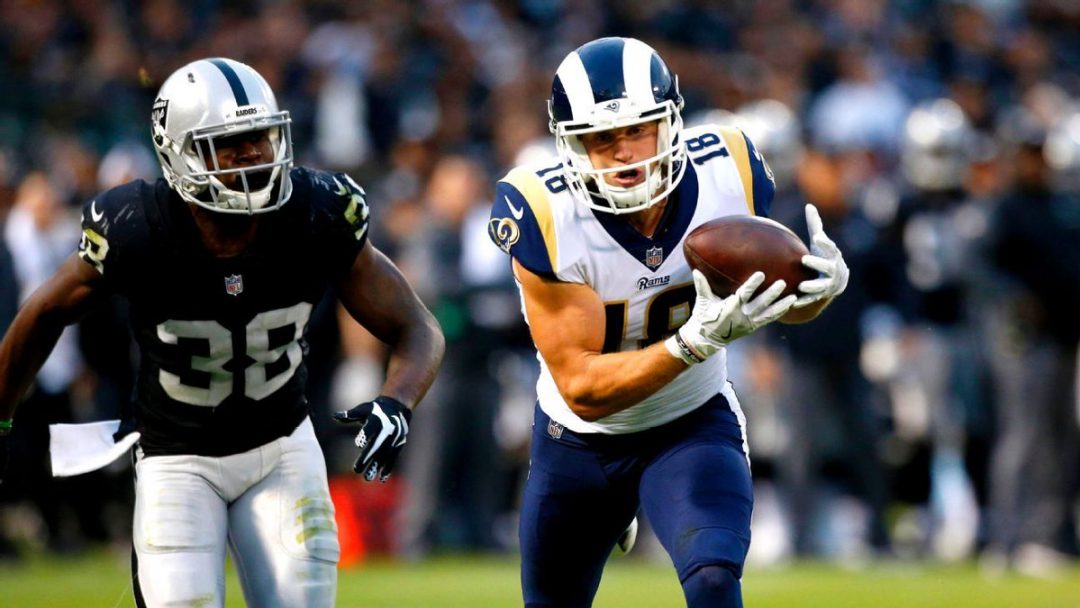 Those are Kupp's college numbers at Eastern Washington. Pretty damn spectacular. McVay and the Rams liked what they saw in Kupp, enough to draft him in the third round in April. Kupp caught everyone's attention in preseason and continued his solid play into the regular season. He caught 62 balls for 869 yards and 5 TDs. There were stretches of the season where he was quiet, but the emergence and continued growth of Jared Goff can only help Cooper Kupp's career.
---
Fournette has only played 12 games this season, due to injuries and some off the field incidents, but he should still finish with over 1,000 yards. The fourth overall pick out of LSU, Fournette has 10 total TDs this year and has helped lead Jacksonville to an AFC South division title and their first playoff berth since 2007. If Fournette had played a full season, he probably would've been a more legitimate contender but that doesn't discount his value to this team. He had monster games against the Texans, Steelers, Rams and Seahawks. The future is bright for Leonard if he doesn't become injury prone and stays in the coaches good graces.
---
After the disaster that was Roberto Aguayo in 2016, it's nice to find a kicker in the draft who has some accuracy. Butker, a seventh round pick from Georgia Tech, was 36/40 FGs (90%) including 13/14 on the road (92.4%). He was also perfect on extra points this season. A kicker with that accuracy helps his coach sleep easy at night. It's tough for a kicker to win any awards in the NFL but I talked to Butker and he's happy just to be nominated.
---
The injury to Spencer Ware allowed us to get introduced to Kareem Hunt. A third round pick out of Toledo. Good thing we don't judge an NFL player by the first time they touch the football in a regular season game. Otherwise, Kareem Hunt would never had the season he did. Hunt fumbled his first NFL touch against New England but rebounded to the tune of 1,300 rushing yards and 7 TDs to go with 455 receiving yards and another 3 TDs. He led the Chiefs to the AFC West crown and looks to power the Kansas City through the postseason. When Ware is healthy, the two backs will become incredibly formidable.
---
The third round pick from Tennessee sat #3 on the depth chart behind Mark Ingram and Adrian Peterson to start the season. That didn't last long as Kamara's talent and stats were enough to make Peterson expendable. Taking the reigns as one half of the two headed monster, Kamara had 652 rushing yards and 7 TDs coupled with 684 receiving yards and 5 more TDs. He helped the Saints to a playoff berth, their first since 2013.
---
Honorable Mentions:
And the winner is…