By Andrew Parks
"Best Lists" in any category are always subjective, and this list isn't any different. To make a list of the top 30 players in Major League Baseball I didn't use any special formula. I did, however, use awards won, stats compiled, consistency, and their rankings in a number of different categories. I took offense, defense and pitching stats into account. This is not a most valuable list. This is a list of how the great the players at their respective positions be it offensively and defensively in my opinion: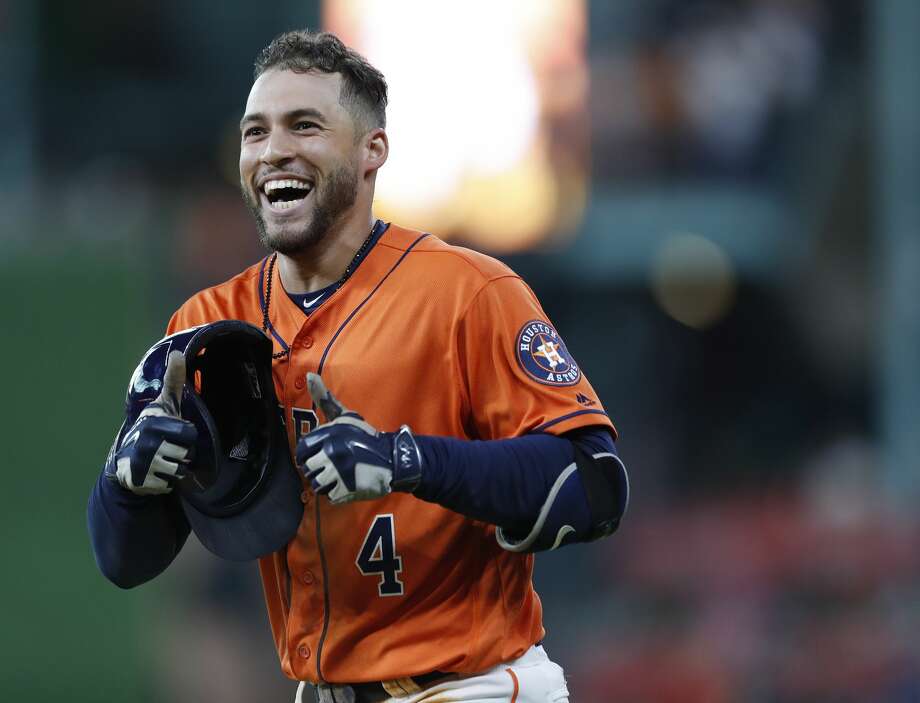 30. George Springer, OF, Houston
In his two full seasons he has 29 and 34 HR, with over 100 runs in both seasons. In his last three seasons including this year, he has between .355 and .367 on-base percentages every year, respectable for a lead-off hitter. He's not the prototypical lead-off hitter, however, who steals bases, but the game is evolving away from that, and he represents where MLB is going now. With a ring under his belt, he's definitely the spark that gets the 'Stros potent offense going.

29. Carlos Correa, SS, Houston
In his first season, he won the rookie of the year award when he hit .279 with 22 HR in 99 games. He coupled that with a .345 On-Base Percentage and a .512 Slugging Percentage. In his short career he has amassed a .285 average with .369 OBP and a .496 SLG Pct. He's never hit under .270 and he has 20+ HR every year. With his athleticism at shortstop, he's helped the 'Stros win their first ever World Series championship. He'll be there for a long time.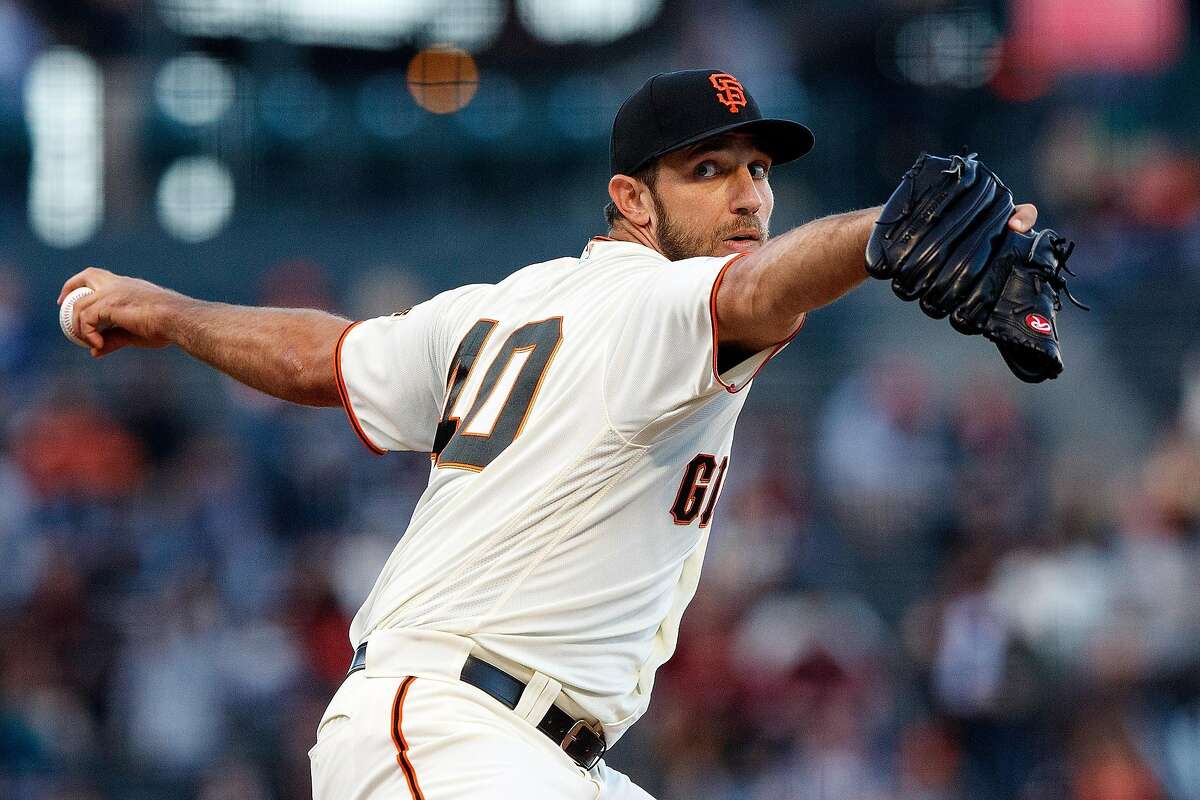 28. Madison Bumgarner, P, San Francisco
Madison Bumgarner is nothing more than a bull dog on the mound. He's never won a Cy Young Award. He's never led the league in wins or even led in ERA. But what he's done is given the Giants a frontline starter who they know will pitch his ass off for 7-8 innings every night he's given the ball. He's won 13-18 games, struck out 191-251 men, started 31-34 games, logged 204-226 innings every year for the last six years. A top ten finisher in the Cy Young balloting five times, Bumgarner has also been stellar in the postseason: 8-3 record with a 2.11 ERA in 16 games and 102.1 innings. That includes 4-0 in the World Series with a 0.25 ERA in 5 games and 36 innings puts him the conversation with Mathewson, Ford, Gibson and Morris as legendary clutch pitchers. He'd be higher if not for two injury plagued seasons in 2017 and 2018.

27. Clayton Kershaw, P, Los Angeles NL
Clayton Kershaw will undoubtedly go down as one of the greatest regular season pitchers who ever lived. Three Cy Youngs, four straight ERA titles and five total, a three-time win champ, a three time K champ with 301 in 2015, and an MVP in 2014 puts him in the conversation. In 2011 he won the coveted Triple Crown for pitchers with 21 wins, a 2.48 ERA and 248 K's. The one thing that has kept Kershaw from being mentioned with the legends is his post-season performance. As dominate as Kershaw has been, he's been a pedestrian 7-7 with a 4.35 ERA in the play-offs, which will be his Achilles heel until he helps the Dodgers win a title. His poor health this year has also hurt his ranking. But when he's on, there's nobody better.

26. Buster Posey, C, San Francisco
A Rookie of the Year Award, an MVP award and three World Series rings as the backbone of a dynasty at catcher, puts Posey on this list. He's a career .307 hitter with a batting title in 2012 (.336), and is usually good for 15-20 HR, 72-100 RBI, and a .300 batting average. Those numbers may not sit well with the others on the list, but factor in he's a catcher, getting hit by foul tips, squatting for nine innings, handling the staff, and essentially being a quarterback, and you can't deny he's one of the best in MLB.

25. Aaron Judge, OF, New York AL
Judge will shoot up this list in no time, but his small body of work keeps him this low. It's odd to use the words small and body when describing Judge. At 6'7" and 282 lb. he is literally the largest Major League baseball player in history. Built more to be a defensive end, Judge has shown inhuman power as well as athleticism that is rare in a man his size. His jaw-dropping strength was on display in last year's home run derby as baseballs he didn't seem to hit well were flying out to right field ten rows deep. That's not supposed to happen. Last year's AL Rookie of the Year hit .284 with 52 HR and 114 RBI. His 127 walks led to a .422 On-Base Percentage, coupled with a .627 Slugging Percentage. Add all of that to how his teammates rave about his leadership and maturity, and you have the makings of a superstar that could become as big as The Big Apple one day.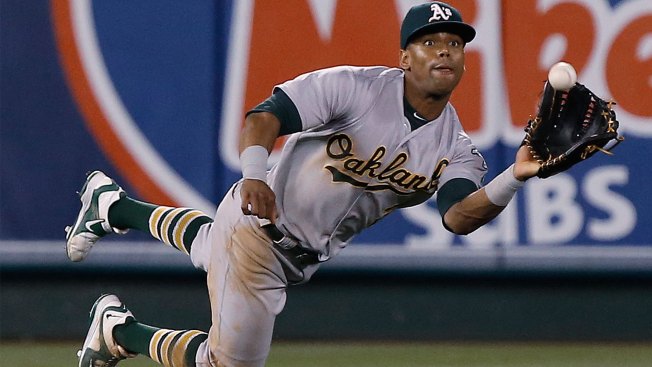 24. Khris Davis, OF, Oakland
Wanna win a bar bet? The next time you're at a bar watching a baseball game with baseball fans ask them what player has hit the most home runs since 2016 and give them three guesses. I guarantee you nobody will guess Davis. He's hit 105 homeruns since the beginning of 2016 and is well on his way this year for another 40+. He hit 42 and 43 the last two years, and has 20 in 72 games this year. He's never slugged under .457 in any season and notched .505, .524, .528 the last three. In 2016 and 2017, he also drove in 102 and 110 runs.

23. Scooter Gennett, 2B, Cincinnati
The power has only recently come but, wow, did it come. Twenty-seven home runs last year and a four home run game told the world Scooter was now a power hitter. His .289 career batting is excellent, and he currently leads MLB in batting average at .335. Scooter has just last year put himself in the conversation as one of the best players in the league but perhaps his most impressive skill is his ability to play a lot of different positions. Last year, Gennett played second base, third base, left field and right field for the Reds – a valuable aspect of his game. If he continues his amazing 2018 season, Scooter will shoot up the list.

22. J.D. Martinez, OF, Boston
Martinez has solidified himself as a consistent power hitter and run producer. He's hit 20 HR four times, driven in 100 twice, and got on base at a .373 and .376 clip the last two years. The most impressive aspect of his game are his slugging percentages the last four years: .553, .535, .535, and .690. His .690 slugging percentage ranks 45th all-time in MLB history. Not only is he a power hitter but he also hits for a high average, batting over .300 four of the last five years not including this year where's he's having another phenomenal year, batting .315 with 22 HR and leading the league with 55 RBI already through seventy-two games.

21. Nelson Cruz, OF, Seattle
Nellie is one of the top power hitters in MLB. He's hit 22 or more home runs in the last nine seasons with the 22 coming when he only played 109 games. His last four seasons, he's hit 40, 43, 44, and 39 HRs. With a career .275 avg, .342 OBP and .520, he's more than just a slugger. Cruz led the league in HR with Baltimore in 2014, driving in 100+ runs three times with 45 doubles in 2015.

20. Kris Bryant, 3B, Chicago NL
The Las Vegas boy has only been in the league three years but has already been able to put some pretty impressive hardware on his mantle. He won the Rookie of the Year award in 2015 with a .275 average, 26 HR and 99 RBI. The following year, he won the MVP with .292, 39 HR, 102 RBI and 121 league leading runs along with a ring. Last year he hit .285 with a .387 OBP and a .492 SLG Pct. This season, he's following suit with a .285 average, .387 OBP and .492 SLG Pct. Along with the offense he provides, Bryant can play third base, first base, left field, center field and right field.

19. Anthony Rizzo, 1b, Chicago NL
If there is a model of consistency in the majors, it's Anthony Rizzo. Check out these numbers from 2014-2017:
Average: .286, .278, .292, .273
Home Runs: 32, 31, 32, 32
RBI: 78, 101, 109, 109
SLG Pct: .527, .512, .544, .507
OBP: .386, .387, .385, .392
Games: 140, 160, 155, 157
Walks: 73, 78, 74, 91
With these offensive stats and three gold gloves, Rizzo is easily a top twenty player.

18. Chris Sale, P, Boston
Here's another bar bet: who has struck out the most hitters per nine innings in MLB history? Do ya think anyone would say Chris Sale? Nope. But that's the answer. His 10.67 per nine innings is the all-time high. Sale has pitched nine seasons and just seems to get better. Last year he went 17-8 with 308 Ks. He's 97-62 in his career with a 2.97 ERA. The last six years had him finish in the top six in Cy Young voting, and he's second active in ERA only behind Kershaw.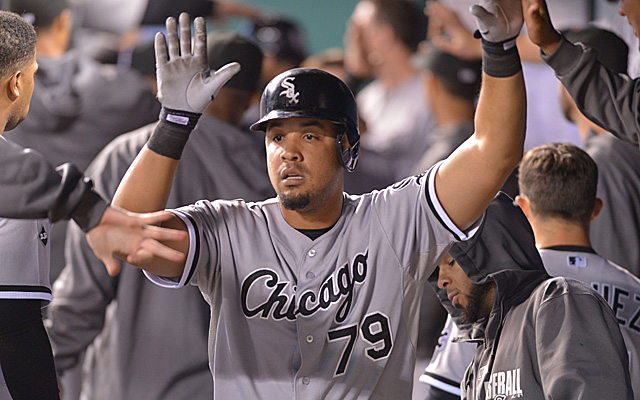 17. Jose Abreu, 1b, Chicago AL
Another model of consistency, the big Cuban first-baseman has ranged between 25-33 HR, 100-107 RBI, 32-43 2B, .290-.317 averages, .347-.383 OBP, and .468-.581 Slugging Pct in each of his first four seasons at the Major League level. Winning the AL Rookie of the Year, Abreu quieted all doubters on whether he could make the jump from the Cuban league to the Majors. One of the quiet and underrated stars of the game, he reminds me a lot of Magglio Ordonez, another White Sock who put up these types of numbers but never got his just due.

16. Matt Kemp, OF, Los Angeles NL
In 2011, Kemp was second in the MVP race when he hit .324 with 39 HR and 40 SB, 126 RBI and 115 runs. He also reached base at a .399 clip and slugged .586. His 30-30 years are behind him, but he's still an offensive force. He's also won two Gold Gloves and sports a career .287/.339/.490 slash line while playing most of his career in a home park that shrinks offensive numbers. He's hit 23 or more HR eight times, slugged .500+ five times and stole over 34 bases three times. This year he's hitting .322 with a .358 OBP, .551 SLG PCT, 12 HR and 43 RBI, telling us the veteran's not done yet.

15. Bryce Harper, OF, Washington
It's hard to believe that Harper is only 25 years old. He's a got a Rookie of the Year Award and an MVP already. In his MVP season, he hit .330 with a league leading 42 homeruns, 99 RBI, a league leading .460 OBP, and .649 SLG PCT. He added to all that 38 doubles and 118 runs. His injury plagued career holds him back from being ranked higher but his talent and presence in the lineup makes him a force. Harper has had 20+ HR in five seasons, two 100 RBI seasons, one 100 run season, and two seasons where he hit .300+. With as much talent Harper has, his injuries and inconsistency keep him from being talked about with the top ten in the game.

14. Corey Kluber, P, Cleveland
Kluber has cemented himself as not only one of the most consistent pitchers in the AL but also one of the most dominant starters in Major League baseball. Kluber has two Cy Young Awards under his belt with two years leading the league in wins. He's also amassed 200+ K's in four seasons, 200+ Innings pitched, 30+ games four times. His career 86-51 record and 3.05 ERA puts him as one of the best today. He's also third active and eleventh on the all-time career list in WHIP.

13. Charlie Blackmon, OF, Colorado
The term hit machine must have been reserved for Blackmon because that's what he does. In eight years he's hit .302 with a .359 OBP and .495 SLG. In 2016, he hit .324 with a .381 OBP, and .552 Slugging with 29 HR and 82 RBI. The following year, he hit .331, .399 OBP, with a .601 SLG, 35 2b, 14 3b, 37 HR and 104 RBI. He also led the league with 347 total bases. Two all-star appearances, fifth in MVP voting in 2017 and a future batting title winner puts him in any conversation as the best in the game.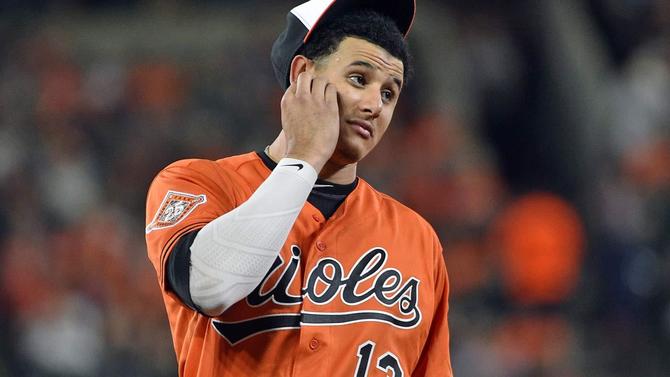 12. Manny Machado, SS-3B, Baltimore
Three straight 30 HR seasons, a 50 double season and a 20 steal season is what our next player has achieved. Add his glove to this offensive production, and you have one of the best players in Major League Baseball. Mentored by Alex Rodriguez out of high school, perhaps the most impressive aspect of his game is his defense. Who can forget his play in foul territory that won ESPN's Play of the Year and helped him win the Platinum glove? He's won two Gold Gloves and has 180 hits or more every full season he's played. Only 25 years old, Machado is putting together his best season with a .310/.377.567 slash line and 18 HR and 53 RBI in 69 games on a very bad team.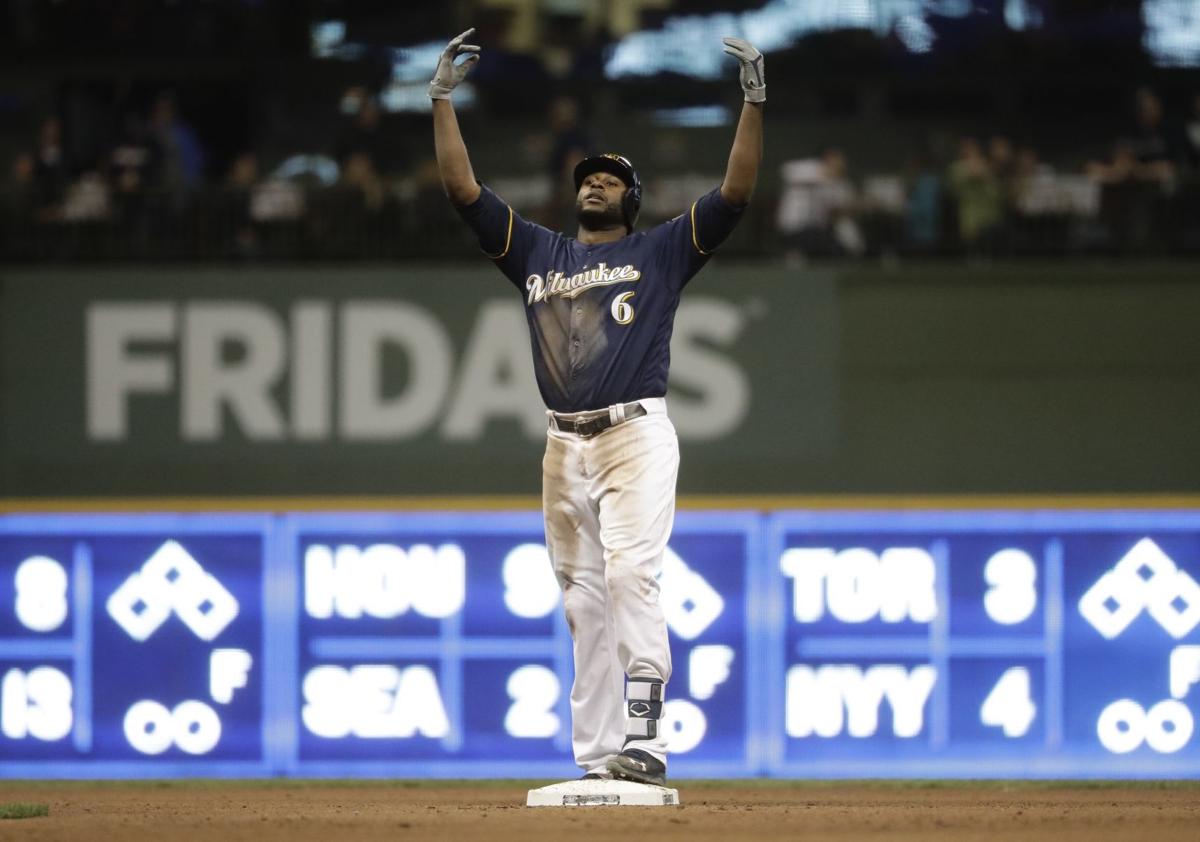 11. Lorenzo Cain, OF, Milwaukee
Talk to any manager and ask them what they'd want after solid pitching and a good shortstop, and they'd say a solid centerfielder who's consistent and doesn't get hurt. Well, that's Lorenzo Cain. Cain has played seven years in a pitcher's park and amassed a .290/.346/.423 slash line. Three 25+ SB seasons, four .300+ seasons, and two 15+ seasons, and one 100+ run season puts this guy in the best player discussion. His defense and consistency made him a valuable free agent in the off-season, and the Brewers scarfed him up. Now in a hitter's park, he leads the NL in WAR, OBP, and runs created in 2018.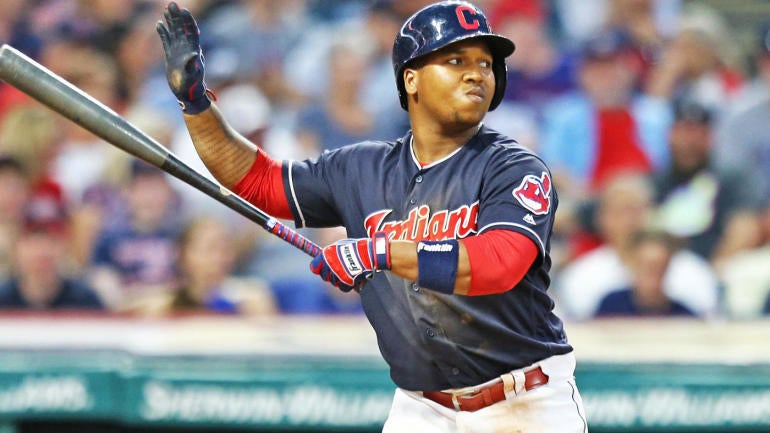 10. Jose Ramirez, 2b-3b, Cleveland
What can't Ramirez do? Ok. He can't pitch. But other than that, he can do whatever a manager needs. Batting average? Check – .290 in six years and .318 last year. Power? Check – 29 HR in 2017 and 21 in 2018. Steals? Check – he's a perennial 20 SB guy. Last season was a coming out season: .318, 56 2b, 29 HR, 83 RBI and was 3rd in MVP voting. Along with his obvious offensive prowess, Ramirez can play 3B, SS, and 2B. Any manager would love to have him in his lineup.

9. Francisco Lindor, SS, Cleveland
It's funny now to think about how scouts wondered if Lindor could hit major league pitching out of high school. He's answered that question. A solid switch-hitting SS who gives you Gold Glove defense is a gold mine in MLB, and that's what Lindor gives. Any offense is a bonus, and "Man oh man" does he give offense. The 2016 Platinum Glove winner has emerged into a 30 HR player. But that's not all; he steals, hits for average and gets on base. Lindor's career slash line is .292/.351/.482. After 33 HR last year, Lindor has 16 in 70 games in 2018. Second in the Rookie of the Year voting in 2015, a Platinum Glove in 2016 and a guy who can hit first, second, third or fourth in your lineup AND play Gold Glove defense puts him in the top ten. Tie that too his contagious smile, a win at all cost attitude and a fun-loving approach to the game, and you have a one-of-a-kind.

8. Paul Goldschmidt, 1b, Arizona
Goldschmidt has amassed an impressive resume in his MLB career. He's been second twice in the MVP voting with three Gold Gloves. Goldschmidt is a complete player as he's given the DBacks, defense, average, power, and speed. Just look at these stats: he's hit 36, 19, 33, 24, and 36 HR with 18, 15, 9, 21, 32 and 18 SB in his career. He's hit .300 three times, had a .400 OBP four times, .540+ SLG four times, 100 RBI three times and 100 runs four times. In his career, he has 119 SB with 30 caught stealings, an 80% CS ratio, higher than Willie Mays, Lou Brock, Willie Wilson, Bert Campaneris, Kenny Lofton and Derek Jeter.

7. Joey Votto, 1b, Cincinnati
Votto won the MVP in 2010 with a .324 average, .424 OBP, .600 SLG and 37 2b and 113 RBI. Added to that, Votto has been an incredibly consistent player with 100 runs five times, 100 RBI three times, and 1.000 OPS four times. Perhaps Votto's best skill is getting on base as he's led the league in walks five times and OBP twice. With one Gold Glove and five top six MVP voting results, Votto is obviously one of the best players in MLB.

6. Freddie Freeman, 1b, Atlanta
I've been saying for three years that Freddie is the best hitter in the NL, and he continues to not disappoint. A career .293 hitter in nine years, his body of work speaks for itself. Ever since 2016 when he was 26, it seems he really came into his own. In 2016, he hit .302 with 43 2b, 34 HR, .400 OBP and a .569 SLG PCT. In 2017, he was having an unbelievable offensive season and broke his hand on a HBP. This season, he's slashing .307/.403/.586 with 15 HR and 49, and if the Braves continue to be the division leader, Freddie might be staring at his first MVP award.

5. Nolan Arenado, 3b, Colorado
I travelled to Miami this year to watch Colorado take on Miami, and I went home with one concrete affirmation in my mind. Nolan Arenado is easily the best defensive third baseman in baseball and might be the best defensive player in the league. He made play after play look amazingly easy, and the manner in which glided, threw off balance, scooped throws with such confidence and ease over and over was one of the most impressive things I've seen live in sports in a long, long time. Tie that talent with the numbers he's put up at the plate, and Arenado is easily one of the top five players in baseball. In six years he's amassed a .291 average with a .345 OBP and a .535 slugging percentage. From 2015 to 2017 he's gone .287, 42 and 130; .294, 41 and 133; and .309, 37 and 130. From 2014 to 2018, he has not slugged under .500, and he adds to those numbers five Gold Gloves on his mantle. I know many believe that Arenado gets a boost in Coors, but he's every bit as dangerous on the road.

4. Jose Altuve, 2b, Houston
He's barely 5'6" but the little guy packs a ton of talent into his small frame. The story goes that when 16-year-old Altuve tried out at an Astros camp, they turned him away saying he was too short, and they didn't believe he was old enough. The next day he produced his birth certificate, tried out, and the team signed him as an undrafted free agent for $15,000. That's quite a bargain. Three batting titles, an MVP award, a Gold Glove and a ring later, and the Astros sure are glad he was so persistent. Between 2014 and 2017, he's amassed 225, 204, 216, and 204 hits; .341, .313, .338 and .346 batting averages; 47, 40, 42 and 39 doubles and 56, 38, 30 and 32 stolen bases. This year, in 74 games, he has 102 hits. Get ready for a fifth 200 hit year. Altuve could be setting his sights very soon on Pete Rose's record of 10 consecutive 200 hit seasons.

3. Mookie Betts, OF, Boston
When we start talking about the elite players in the league, speed, defense, hitting and power should all be evident with the best of the best, and that's just what we have in Betts. How about these numbers? 42, 42 and 46 doubles; 18, 31, and 24 homers; 92, 122, and 101 runs; 77, 113 and 102 RBI; and 21, 26 and 26 stolen bases. He already has two Gold Gloves in three years, a second place finish in the MVP race and this year is putting up monstrous numbers with 20 homers already and a .688 slugging percentage. He's scored 60 runs in 60 games and is hitting .338 with a .424 OBP. I'd say the Mookie Betts the Sox were waiting for has arrived.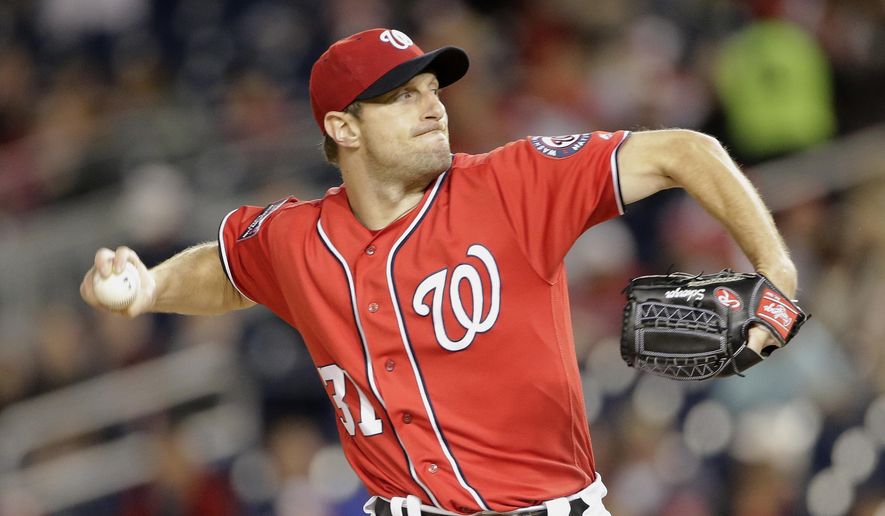 2. Max Scherzer, P, Washington
In 11 seasons, Mad Max has won three Cy Young Awards, and he just keeps getting better. Nobody battles like Scherzer on the mound, and when he's on the mound for Washington you know two things, 1. He's going to leave it on the field and, 2. It's bad news for the opposition. He's 151-78 in his career with a 3.23 ERA, but his last two seasons he was 20-7, 2.96 ERA, and 284 Ks and 16-6, 2.57 ERA and 268 K's. The K's led the league both years. He's led the NL in wins three times, K's twice, and WHIP three times. In 2018, he's again leading in wins and strike outs while sporting a 2.04 ERA. He tied a record with 20 Ks in one game versus Detroit in 2016. He also tied the Nationals franchise record with six consecutive ten strike out games. Perhaps the most impressive aspect of Scherzer's career is his durability. He's started over 30 games in nine consecutive seasons, logging between 195 and 221 innings in eight straight with over 200 in each of his last five. With a league leading 17 starts and 114 innings this year already, he's on his way to another stellar seasons and maybe his fourth Cy Young Award.

1.Mike Trout, OF, Los Angeles AL
Who else? In his first 1000 career games, Trout has put up these statistics: .308 average, .414 OBP, .574 SLG Pct., 224 HRs, 615 RBI, 752 runs, 179 SB, and only 33 caught stealings. Comparing his first 1000 games to other notable legends of the game puts Mike Trout in "one of the greatest to ever play this game conversations." He has more doubles at this point than Horsnby, Ott, Mays, Clemente and Mantle did in 1000 games. He has a higher slugging percentage than Frank Robinson, Musial, Aaron, Ott or Griffey did in 1000 games. He has more HRs than Williams, Mantle, Schmidt, Gehrig and Aaron. The comparisons go on and on. He became the first player ever to finish one or two in six straight MVP votes. He has two MVPs, a Rookie of the Year award, and he has the fifth highest fielding percentage in the outfield in Major League baseball history. He's led the league in SLG three times, OPS three times, runs five times, OBP twice, total bases twice, walks twice, and runs created four times. Two pieces of hardware have alluded Trout, however: a ring and a Gold Glove. But I, for one, won't be betting against him winning those soon.