By Chris Moon @npgcommish
As we near the trade 2018 trade deadline there are several teams that are contenders, and many that are pretenders. You often hear the term "empty the tank" from managers and television analysts, as they discuss when starting pitchers know that this will be their final inning of work for the night. The same analogy can be used when determining the state of each team as they prepare for the remainder of the 2018 baseball season. Of course, now there are two more playoff teams than there were when I was a child, but it's still pretty easy to figure out who the big bullies are on the street and who need to run home for dinner. Let's dive in with some potential trade targets and positions in dire need of upgrading…
AL East
Contenders
Boston Red Sox
The Sox are pretty solid, but certainly could use an upgrade in CF, as Jackie Bradley Jr.'s defensive prowess can't hide the fact that he's struggling to get off the interstate (batting in the .190 range). I could also see a move to upgrade at 3B, although Rafael Devers is the future. His current batting average is in the .235 range. Catcher is also a weakness, as Christian Vasquez doesn't provide much other than strong defense.
A couple of targets I see for the Sox include: Rangers 3B Adrian Beltre, Pirates LF Corey Dickerson, and Marlins C J.T. Realmuto. As far as actually making a move for one of these players goes, only Beltre makes sense since he is a free agent at the end of the year. I could see the Sox try to move JBJ and a perhaps a prospect to bring Beltre back to Beantown. If that happened, he would be a great mentor for Devers, and could slide into the DH role. The Sox could move JD Martinez to left and put Andrew Benintendi in CF where he would look like Fred Lynn. I don't see that much of a drop off in defense if that were to happen. I don't see any other moves that make the most complete team in the AL East better that bringing Beltre back.
Trade targets: Beltre, Josh Harrison

New York Yankees
The "Evil Empire" as they are affectionately called in my native New England have a serious problem at 1B. Greg Bird and Neil Walker just don't cut it. They also seriously need upgrades in the starting rotation, as the injury to Jordan Montgomery is a big loss.
Trade targets: Blue Jays SP JA Happ, Rangers SP Cole Hamels, and Marlins 1B Justin Bour, Padres SP Tyson Ross
Happ is someone whom they have been scouting all year. I could see the Pinstripers in on Bour. After all, Derek Jeter already gave away Giancarlo Stanton for a bag of baseballs in the off season. How much could Bour cost? Maybe a rosin bag and a couple pairs of spikes?
Tear down mode

Baltimore Orioles
The Birds need to tear down in the worst way, as they have no hope in the near future with their current group. Manny Machado is going to leave at the end of the year, and they need to trade him for a package of prospects. Adam Jones is another player that
several teams would love to have. It's too bad that Zach Britton looks like he's still not fully healthy, because he could be a nice piece for the back end of a bullpen. Brad Brach might be another piece that they can move. I don't see anything else desirable that contenders will be calling them for. Imagine the Phillies calling for Machado and Jones. I wonder if they would be willing to trade Scott Kingery and Odubel Herrera for the playoff push?
Trade pieces: Machado, Jones, Brach, Britton
Down in limbo

Toronto Blue Jays
The Jays are in a tough spot as they really aren't in rebuild mode but will probably move
a couple of pieces. JA Happ certainly will be changing uniforms, but Josh Donaldson's injury might cause teams to shy away from him. Current closer, Ryan Tepera may be one of those pieces that a contender may call about. He could be a nice middle reliever somewhere, as the Jays should get Roberto Osuna from his suspension back by the end of the year.
Tampa Bay Rays

Everyone wants Chris Archer, but the Rays have been playing extremely well lately, and they really don't need to move him. They already moved Denard Span and Alex Colome to the Mariners last month, so I think they might be done. Wilson Ramos would certainly bring a quality haul, but they are probably in no rush to move him.
Trade pieces: Archer, Wilson Ramos
AL Central
Contenders

Cleveland Indians
The Tribe has been a disappointment to say the least. Lucky for them, the reside in a weak division where nobody wants to push them.
The bullpen is a big mess without Andrew Miller, but he should be back soon. Justin (err, Shane) Bieber has been a godsend in the rotation behind Corey Kluber and Trevor Bauer. Carlos Carrasco should be back soon.
Trade targets: Adam Jones, Ryan Tepera.
Down in limbo

Minnesota Twins
The Twinkies are a disappointment for me so far. I have a futures bet on them to unseat the Tribe, and that looks pretty bleak at the moment. I loved their offseason additions of Lance Lynn, Logan Morrison, and Addison Reed, but each has been disappointing to say the least. The injury bug hit them rather hard, as Byron Buxton has been out with a concussion for quite some time, and Ervin Santana has yet to toe the slab. Miguel Sano
has fallen so far, that the club sent him to Low A ball as a bit of a wakeup call. It's hard to believe that he was an All Star just a couple seasons ago. It's not too late for this club, but the fat lady is in the dressing room as I write this.
Trade targets include Chris Archer, Dan Straily, Corey Dickerson, and perhaps Justin Bour.
I don't think they tear down, but if things don't improve quickly, maybe they listen to offers for someone like Brian Dozier.

Detroit Tigers
Miguel Cabrera's injury certainly doesn't help things, but it perhaps brings more clarity
to the front office as they get to look at the youngsters. Nikko Goodrum looks like a potential fixture at second base and John Hicks is filling in nicely at first. I think moving Nicholas Castellanos to RF makes sense, as Jeimer Candelario looks good down at the hot corner.
I'm not sure this team will do much, but maybe they listen to offers on SPs Michael Fullmer or Mike Fiers. Closer Shane Greene and CF Leonys Martin might be someone they can move.
Trade pieces: Martin, Greene, Fullmen, Fiers

Chicago White Sox
The "other" team from the Windy City is in full on rebuild mode already, but still have a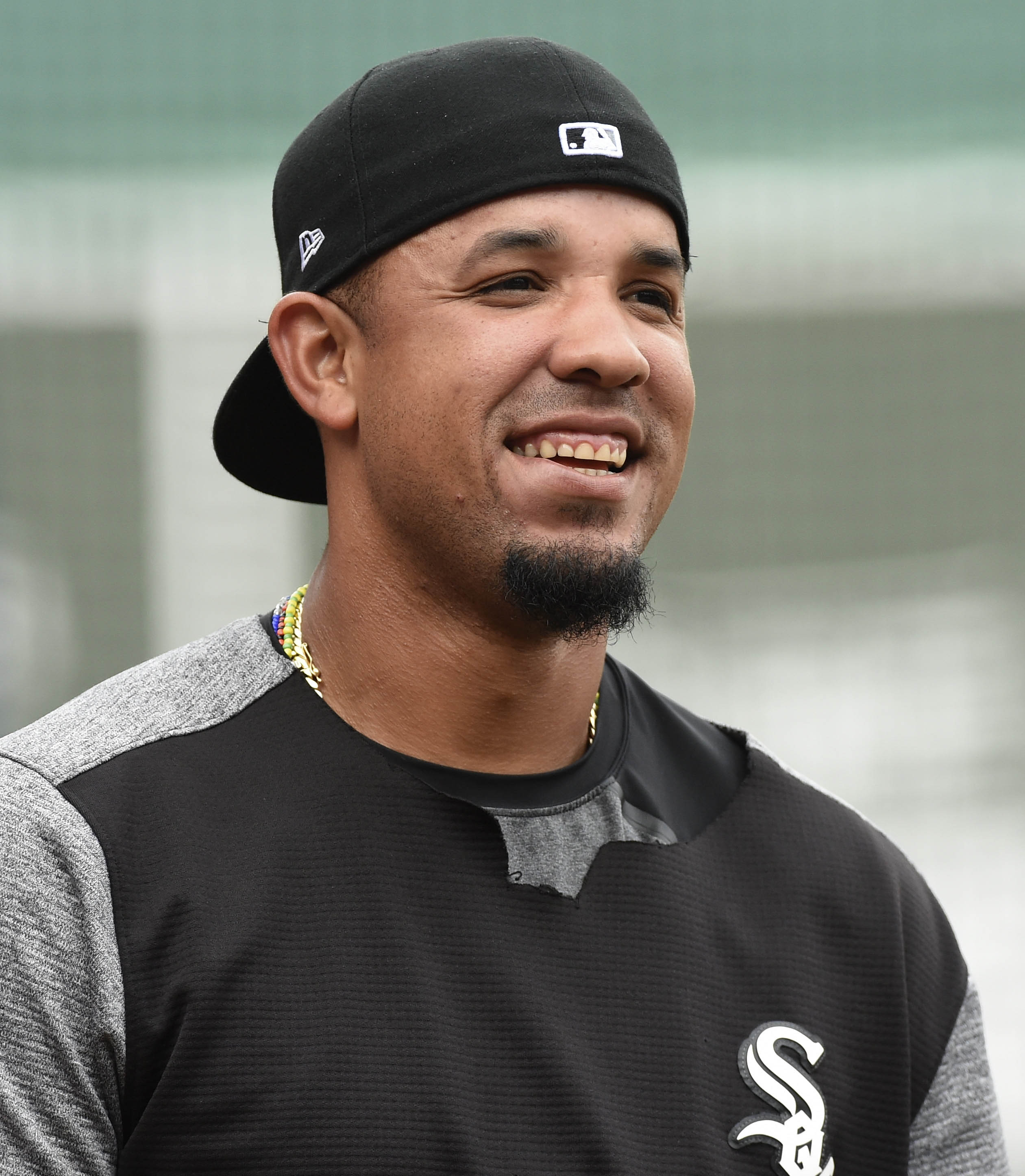 couple of nice pieces they could flip. Jose Abreu is being wasted in this lineup. I think they should certainly be proactive in moving him for a package of youngsters. They need help at third base, as Matt Davidson just isn't cutting the mustard. I'm not sure they can get anything for James Shields, but they could at least try. Joakim Soria looks like he did several years ago before injuries derailed his career with the Royals.
Trade pieces: Abreu and Soria

Kansas City Royals
It was a good few years in Kansas City, but they knew this fall would be fast and now it's
time to rebuild. They already started by trading Kelvim Herrera to the Nationals, and John Jay to the Diamondbacks. All that's left is Mike Moustakas, who is on a free agent at the end of the season. I think they should engage the Yankees, Phillies, and the Braves and take whatever they can get. It's going to be a long road, but Brad Keller looks like a major league starter. Danny Duffy is another guy that I just can't figure out. Maybe he needs a change of scenery?
Trade piece: Moustakas, Duffy
AL West
Contenders

Houston Astros
The defending champions look just as good as last year. The only weakness I see on this club is the back end of the bullpen, but they have pieces to mix and match with Hector Rondon, Ken Giles, and Brad Peacock. I originally thought they should go get Zach Britton from the Orioles, but now think its time to Hand the keys to the Padres closer. The rotation is stacked, as is the lineup. They are my pick to win the AL, even though I'm a diehard BoSox fan.

Trade targets: Brad Hand and Zach Britton

Seattle Mariners
I was in the minority on the Mariners before the season started. I loved the fact that they
got Dee Gordon from the embarrassing club from South Florida. I can't even call them by their name… "Big Maple" James Paxton has been dominant most of the year, except against my BoSox. I'm a little worried about the rest of the rotation behind Paxton. "The King" Felix Hernandez has had a renaissance and Mike Leake has been sharp lately. Edwin Diaz got some help when the Mariners got Alex Colome from the Rays. If they can acquire another starter, the M's are serious contenders. The lineup is long, and Ben Gamel is vastly underrated.
Trade targets: Jacob deGrom, Chris Archer, Noah Syndergaard
Down in limbo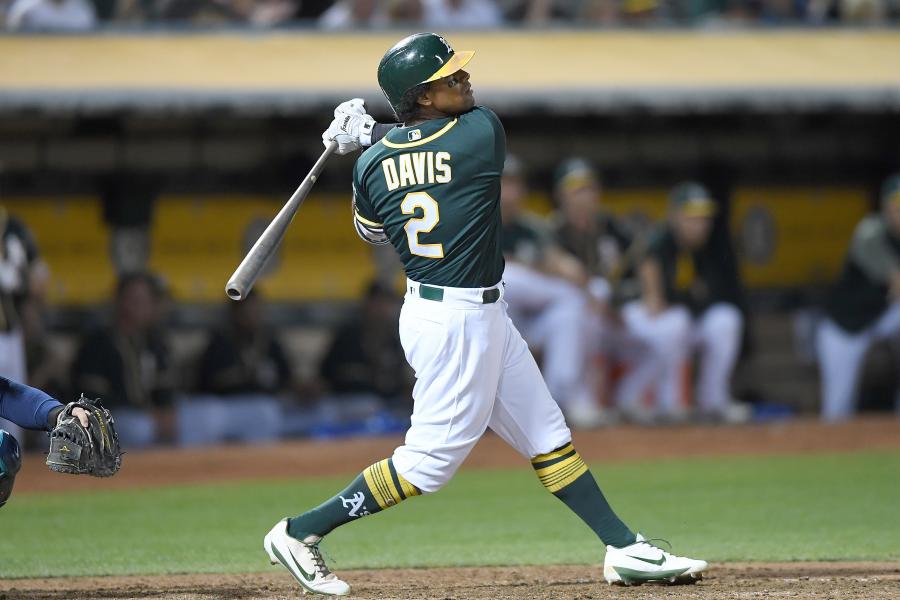 Oakland Athletics
The swinging A's are back! It's too bad they have such a bad deal in Oakland with the Coliseum. Wouldn't it be awesome for the A's to follow the Raiders to Las Vegas? I can dream, right? Ok, enough of that… I don't see the A's doing much, but if someone blows them away with an offer for Blake Treinen, maybe they move him. Jed Lowrie might be another piece they move, as Franklin Barreto looks like he's starting to figure things out at the dish.
Trade pieces: Treinen, Lowrie, Jonathan Lucroy

Los Angeles Angels
Shohei Ohtani appears to be back as a hitter for the foreseeable future. This is a team that looked surprisingly good early in the season, but the injury bug hit them pretty hard. Zach Cozart is out for the year, but I really didn't feel like they were going to contend anyway. News flash, Mike Trout is amazing! Ohtani will give the club an offensive boost, but the rotation behind Garret Richards and Tyler Skaggs is suspect. The bullpen has some decent arms and pedigree (Cam Bedrosian), but they can't seem to close out games lately.

Texas Rangers
How quickly it can all go wrong in the Texas heat. The Rangers can't compete against the likes of this division as they are currently configured. Cole Hamels will certainly be dealt by the end of July, and quite possibly before the All Star break. Adrian Beltre wants to return for 2019, but I think he's going to have a new home for the end of 2018. Keone Kela might be another player made available since he's had some bad behavior in the clubhouse.
Trade pieces: Kela, Beltre
NL East
Contenders

Washington Nationals
The Nats have the top end starters (Scherzer and Strasburg) to go along with a very long
lineup provided that everyone is healthy. Juan Soto is a 19 year old breath of fresh air and is batting in the middle of the order. One real weakness on this team is their documented struggles vs left handed starting pitching. As I write this, they are 8-16 versus the southpaw starters. The bullpen is very strong after they acquired Kelvim Herrera from the Royals earlier this month. Ryan Zimmerman is the upgrade that they get once he returns from injury. I think you can't have enough starting pitching, so they will be in on all of the usual suspects.
Trade targets: Tyson Ross, Cole Hamels, J.A. Happ

Atlanta Braves
This team was not supposed to be competitive for another year or two, but to steal a line from one of my favorite bands, "the kids are alright". Ronald Acuna, Jr. is amazing, but he's only a small part of the rebuild. Ozzie Albies is simply a pest at the top of the order, and don't make a mistake, or he'll lead off with a dinger. Nick Markakis is having a career year; Freddie Freeman is well, Freddie Freeman; and Ender Inciarte is dynamic in center field. The pitching is green, but they have shown promise and fearlessness against the rest of the division. The only real weakness appears to be at third base, and that is easily fixable with the available rentals.
Trade targets: Beltre/Moustakas, Hand, Tepera, Rangers closer Keone Kela

Philadelphia Phillies
I have to admit that I was shocked when they signed Carlos "oye como va" Santana
during the offseason. I couldn't have been more wrong when they also plucked Jake Arrieta off the free agent pile. I mean come on, this team was brutal over the last several years. Little did I know that Aaron Nola would become as good as he's been, and Rhys Hoskins hasn't suffered the dreaded sophomore slump. Odubel Herrera is a vastly underrated centerfielder. Sure, there are still questions on this team, but they have a nice blend of youth and veterans. The bullpen is still suspect and third base is still a problem, but you can't complain with how 2018 has shaken out so far.
Trade targets: Beltre, Moustakas, Hand, Hamels, Ivan Nova
Break it down again…

New York Mets
The Mess, as they are affectionately called when the team stinks needs to tear down and rebuild from the ground up. It's the right time to trade Jacob deGrom and Noah Syndergaard. I think the Brewers could be willing and able to give a nice package of prospects (not including Freddy Peralta) for deGrom. Asdrubal Cabrera might be a good piece for a contender as well. I'm not sure that Jeurys Familia will remain in the Big Apple either, as he's a free agent at the end of the year as well.
Trade pieces: Zack Wheeler, deGrom, Cabrera, Familia

Miami Marlins
This team really has one direction, and that's directly down. How many times can an organization fleece it's waning fanbase and still remain in it's locale? The fire sale occurs every couple of years as they pare payroll and become fodder for late night television. Derek Jeter quickly disassembled the best young outfield in the National League when he got Starlin Castro and a bag of baseballs for Giancarlo Stanton. Once that happened of course he had to move Marcell Ozuna to the Cardinals and Christian Yelich to the Brewers for more "prospects". The only remaining "veterans" from 2017 are J.T. Realmuto and Justin Bour. Management has gone on record as saying they want a "big haul" for J.T. I feel really sorry for the people of Miami, I really do. I am glad that Jeffrey Loria sold the team, but new ownership appears to be just as interested in making money and does not care about winning.
NL Central
Contenders

Milwaukee Brewers
The beermakers have been a surprise to many, but not to me. I absolutely loved their offseason moves of adding Lorenzo Cain and Christian Yelich. I thought they would have
signed Alex Cobb or Jake Arrieta, but apparently the front office liked their rotation as it was. They brought up Freddy Peralta about a month ago, and he's been lights out in four starts. I still think they add another starter to the rotation and keep hearing deGrom's name pop up. The offense is that of an American League team, with the only weakness being at short stop with Orlando Arcia. He's a defensive wiz but can't hit a lick. The bullpen is loaded with Josh Hader, Jeremy Jefress, and Corey Knebel. If they don't acquire another short stop, they have Jonathan Villar, who once was an intriguing option with his speed. Too bad you can't steal first base. How would Manny Machado look in this lineup?
Trade targets: DeGrom, Machado, Hamels

Chicago Cubs
The 'lovable losers" from the south side are one of the big favorites to win it all. I don't see it! I mean, I just don't understand why Jed Hoyer and Theo Epstein would take a gamble on Yu Darvish, when they knew everything about Jake Arrieta. Now, I can't say
which side was at fault when it came to Jake "from state farm" trying to negotiate with the Cubs, but it would have been a no brainer for me to lock him up instead of having the envy of thy neighbor's luxury automobile. I mean come on, is there really much of a difference between a BMW and a Mercedes? Coming into the season, centerfield was a question, but I always thought that Albert Almora, Jr. would settle in there. He's got good range and has a decent contact rate. The rotation remains a mess, with Jon Lester being the only reliable starter. Tyler Chatwood can't seem to keep the ball in the yard, and Kyle Hendricks has really regressed this season. Javier Baez is amazing, and his versatility allows the team to sustain the power source while other players are injured or need a day off. There was a rumor out there that the Cubs would be interested in moving Addison Russell and prospects for Manny Machado.
Trade targets: Archer, deGrom, Machado

St. Louis Cardinals
The redbirds were a trendy pick in the offseason after they acquired Ozuna from the Marlins. Their lineup is also much like the Brewers and Cubs. Jose Martinez seemingly came out of nowhere to secure the first base position and move Matt Carpenter back to the hot corner. When Paul DeJong returns from his DL stint, Carpenter will probably shift back to his natural position at second base. Dexter Fowler has been a huge disappointment in centerfield, but they don't really have anyone else that can cover all the real estate in Bush Stadium. Miles Mikolas is a pleasant surprise in the rotation, while Greg Holland has been a bust so far. It really does show how those players that remain unsigned late into spring training really suffer.
Trade targets: Brad Hand, Keone Kela
Down in limbo…

Pittsburgh Pirates
The buccos made waves during the offseason when they shipped Gerrit Cole to the Astros for Joe Musgrove, Colin Moran, and a couple other prospects. I liked the deal for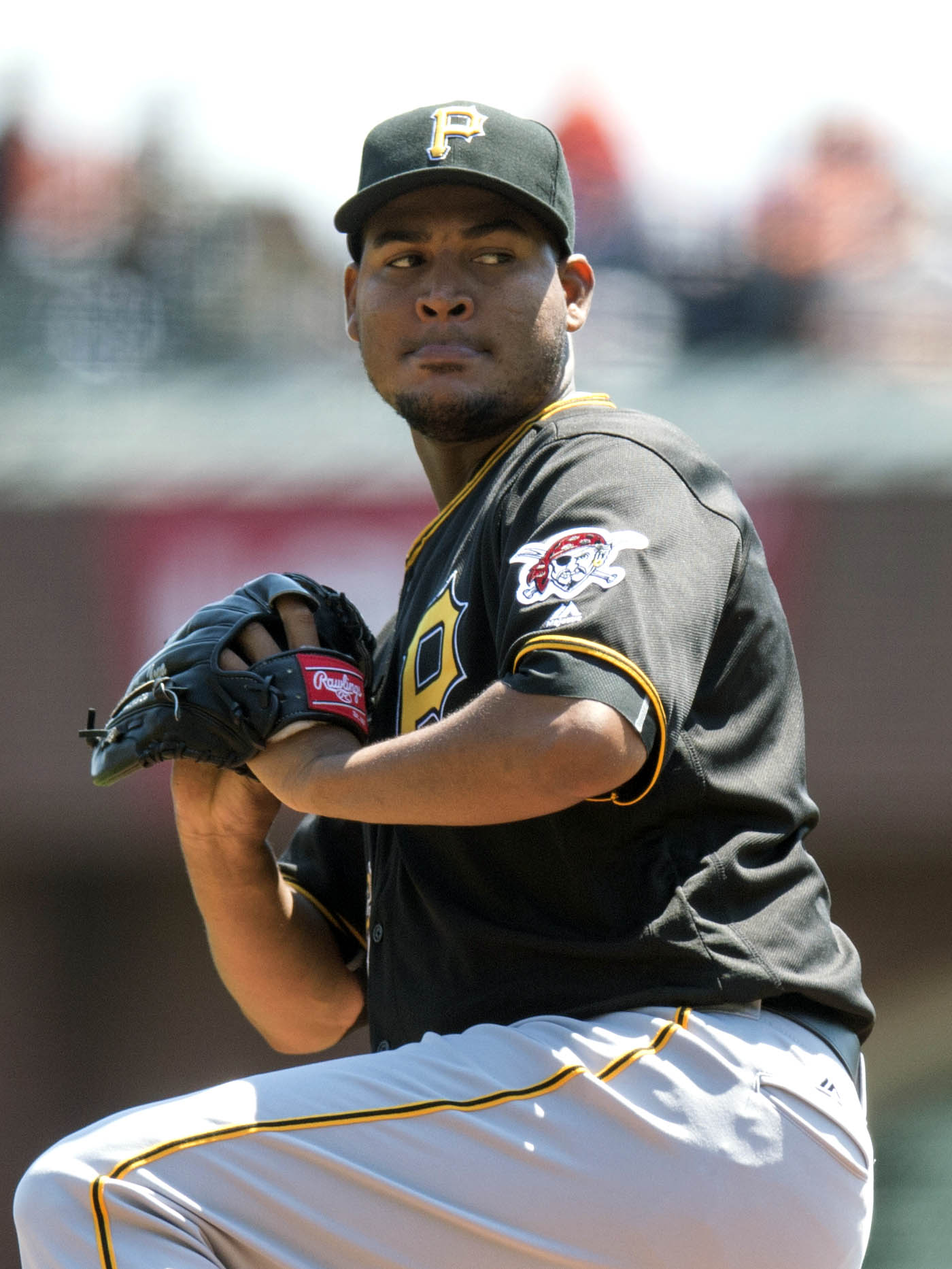 them but was in the minority. I'm not so sure I like what they got from the Giants when they sent McCutchen packing. They have embraced the rebuild, and I do like Josh Bell and Austin Meadows in the middle of the order. It's not a terrible team, but they can't compete with the big three in the division. There are several pieces that could help contenders; Jordy Mercer, Josh Harrison, although his contract is rather pricey at $10M, and Ivan Nova.
Trade pieces: Nova, Dickerson, Mercer, Harrison

Cincinnati Reds
Jim Riggleman has turned the Reds season around since taking over the reigns from Bryan Price early in the season. The Reds are a team with some nice pieces for the future, but also have some veterans that could seriously help the contenders. Amir Garrett has become the second coming of Aroldis Chapman in the Cincy pen. It's hard to believe that Scooter Gennett was dumped by the Brewers just a couple of years ago, as he's been arguably their most valuable player. Will they move some pieces at the deadline? Joey Votto deserves a chance to play in more meaningful games.
Trade pieces: 3B Eugenio Suarez, Votto, Matt Harvey, Gennett
NL West
Contenders

Arizona Diamondbacks
The snakes have a great rotation led by Zack Greinke, Robbie Ray, and Patrick Corbin. The back end of the bullpen is dominant as well, with Yoshihisa Hirano, Archie "poopy pants" Bradley, and Brad Boxberger. The lineup is sort of solid, but they certainly could use an upgrade for Nick Ahmed at short stop. A.J. Pollack should be returning soon, and that will be a nice shot in the arm. The John Jay acquisition is a good under the radar move. Last year they made a big splash when they traded for J.D. Martinez. Is Manny Machado the target this year?
Trade targets: Asdrubal Cabrera, Machado

Los Angeles Dodgers
After Corey Seagar was lost for the season, I kind of wrote the Dodgers off for 2018. Man, was I wrong. Matt Kemp looks like he did back in his early years. The biggest question mark remains with the rotation. Clayton Kershaw is still not back to full strength, and Alex Wood has regressed after a breakout year in 2017. Who saw Max Muncy being this good? Ultimately, the Dodgers will trade for someone, but it's hard to see them spending a lot of money because they are already over the luxury tax threshold. Obviously, they could get by on a Machado rental.
Trade targets: Machado

San Francisco Giants
I feel like they are more of a limbo team, but they made trades in the offseason to try and contend this season. Madison Bumgarner looks completely healthy. The bullpen is decent, but Hunter Strickland needs to go to anger management classes. He will be missed for the next six weeks after breaking his hand by getting into a fight with door following a blown save. The lineup doesn't have any glaring holes, but second base would be a spot that gets an upgrade.
Trade targets: Gennett, Cabrera
Down in limbo…

Colorado Rockies
The Rockies have plenty of offense, as usual. The pitching remains an issue. Jon Gray can't seem to get over the hump, that many projected him as a frontline starter. Wade Davis has been inconsistent as the closer. Ian Desmond has struggled all season. There are several great players on the club, of course. Nolan Arenado is untouchable, but maybe D.J. LeMahieu, Charlie Blackmon, or Carlos Gonzalez could be moved. Then again, they could make a push for the wild card and become buyers instead of sellers.
Trade pieces: Davis, Gonzalez, reliever Adam Ottavino
Trade targets: Bour, Moustakas (to play 1B)

San Diego Padres
The shock of the offseason for me was the Eric Hosmer signing. I just didn't really understand the move, as the team already had Will Myers. The Fathers have a few nice young talented players sprinkled around the diamond, with Christian Villanueva at third base, Manny Margot in centerfield, and Joey Lucchesi in the rotation. The problem is, the rest of their youngsters are still in the minors. I think that GM A.J. Preller will have his phone buzzing as we get closer to the deadline. There are a few nice pieces that could help shape the post season.
Trade pieces: Wil Myers, Brad Hand, Clayton Richard, reliever Kirby Yates, Tyson Ross, reliever Craig Stammen