ODDS PROVIDED BY CAESARS ENTERTAINMENT
VIKINGS +115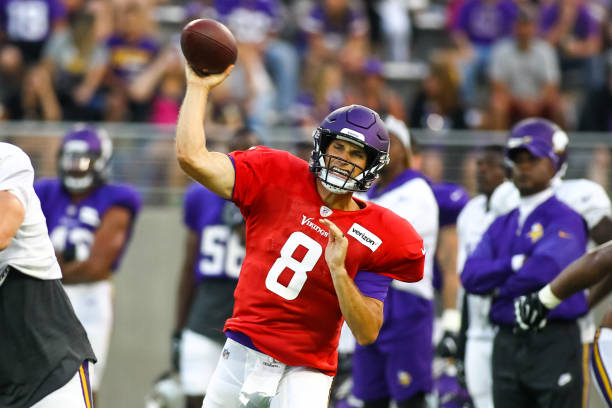 Can you remember a time when an NFL franchise lost all three of their quarterbacks in the same offseason and been better off at the position? With Minnesota signing Kirk Cousins while losing Case Keenum, Sam Bradford and Teddy Bridgewater, they may have done just that. Cousins, the crown jewel of the free agent class, is inked for the next three years so the window for Minnesota is NOW. There's a ton of pressure on this team and, in my opinion, Cousins is not an elite quarterback, although better than any option on the roster in 2017. Dalvin Cook and his 4.8 YPC will be back after an ACL injury, and they have two of the best WRs in the game in Stefon Diggs and Adam Thielen. The Vikings defense looks solid from front to back. They have one of the best rushers in Everson Griffen, a solid linebacking core, and a pair of talented CBs in Xavier Rhodes (FSU) and 2018 1st round pick Mike Hughes (UCF). The Vikes are playing a first place schedule this year but still get to play the Bears twice so they should at least have 2 wins. Tough road games against the Rams, Eagles and Patriots but they should go 6-2 or better at home this season.
PACKERS +140

Rodgers is back, thankfully! The NFL isn't as enjoyable to watch when the stars are sidelined. Token Tony mentioned on Episode 59 of the podcast that Rodgers is not a tier 1 quarterback. I know weed is legal here in Las Vegas but he may have been on something a lot harder than that when he made that claim. Protecting Rodgers will be of concern again this year as the O-Line is pretty average, at best. Jordy Nelson is gone, leaving Devante Adams and Randall Cobb as the primary receivers. Jimmy Graham was brought in and if anyone can resurrect Graham's career, it's Rodgers. The running game seems stronger than in recent years with a trio of talented backs (Aaron Jones, Jamaal Williams, Ty Montgomery). The defense is a bit of a mystery though. Muhammed Wilkerson was brought in on a one year deal. Great talent, but has some character issues. The Packers also used two early picks of secondary players in Josh Jackson and Jaire Alexander. They also brought back Tramon Williams, who may be over the hill. If Rodgers stays healthy and they can improve on 26th in points per game allowed, the schedule seems pretty favorable to the Pack. They should climb back near the double digit wins mark this season.
LIONS +450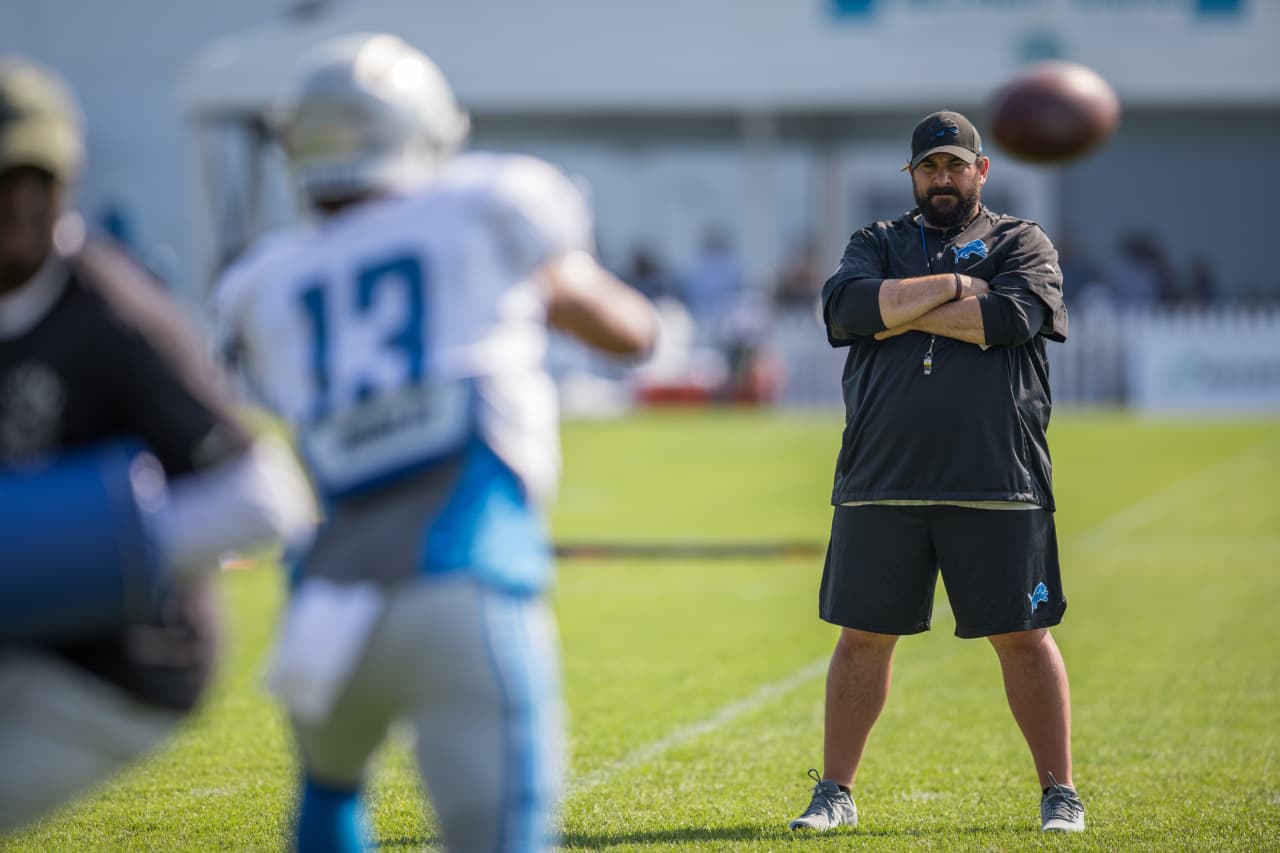 The Lions had a disappointing campaign last year after finding the postseason in 2016. Stafford signed a mega deal that had many wondering his status among the QB rankings. The O-Line was hit with the injury bug, but if they can remain healthy then they might be the best line in this division. The Lions picked up a couple bruisers to run the football in LeGarrette Blount and 2nd round pick Kerryon Johnson. Their receivers are solid and should stay that way. Defense is a big question mark at almost every position (except Darius Slay). The schedule isn't doing them any favors either with road contests against San Francisco, Miami, Minnesota, Dallas and Green Bay and the Rams, Panthers and Patriots will all pay a visit to Ford Field this year too. I don't like the value enough on this club with two quality teams in the division who are better than they are.
BEARS +700

What to make of the Bears. The Bears were 5-11 last year, but 3 wins were against Pittsburgh, Baltimore and Carolina. They were also in tight games (8 points or less) with Atlanta, New Orleans, Detroit, Green Bay, Minnesota and San Francisco. This team will be as good as the progression of Mitchell Trubisky in year 2. They added Allen Robinson who can definitely step in and be a #1 receiver right away. New head coach Matt Nagy should be able to install a better offense than the garbage on display under John Fox in previous years. This defense is really good, as evidenced by all the close losses in 2017. They allowed only 20 ppg compared to their offense only scoring 16.5 per game. If the defense holds to form, or better, in 2018 then the schedule should allow them to improve by a few wins. Enough to win a division? Maybe/Maybe Not.
The Pick
While not the biggest value, the Packers will probably win this division. A good value would be on the Bears at +700. I think they will be very improved on offense and status quo on defense. If the ball bounces lucky for them in a few close contests, they just may sniff 10 wins. Could be good enough for the Norris.