Headed into the 2018 NFL season every team wants to feel good about their quarterback position. Unfortunately, some teams won't have this feeling as week 1 approaches. In this article, I decided that these 32 quarterbacks will be their respective teams starters for the beginning of the season and ranked them from worst to first(Jameis Winston is on the list instead of Ryan Fitzpatrick despite JW being suspended for 3 games).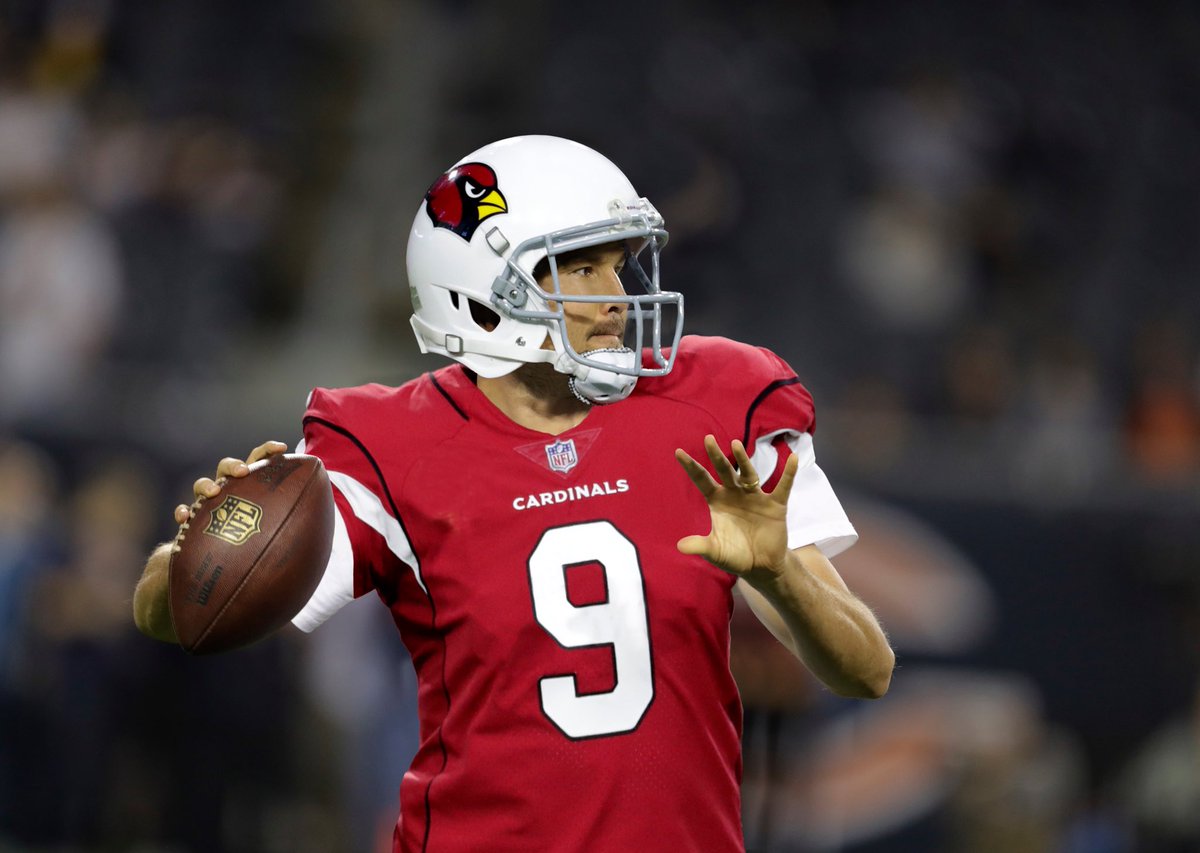 32. SAM BRADFORD
The Cardinals are going to keep the Ferrari in the garage until it's completely ready, meaning they are relying on Mr. Glass. Sam Bradford hasn't played a full season since 2012 and has only played 38 games since then. Can't feel good at all about Bradford being your anchor to get to Rosen. The Cardinals are hoping Rosen's ready sooner than later.
31. NATHAN PETERMAN
The Nathan Peterman experiment has been pretty terrible so far but Buffalo isn't quite ready to give up on him, and also isn't quite ready to throw Josh Allen in to the fire. Not a lot to really know about Peterman after his 5 interception performance against the Chargers in 2017.
30. PAT MAHOMES
Another BIG 12 quarterback with a huge arm and scrambling ability, I feel like we've seen this act before. KC's offensive line is average and i'm not sure they will be able to protect him against the likes of Khalil Mack, Von Miller and Joey Bosa. If he doesn't perform well in year 1, it could cost Andy Reid his job.
29. SAM DARNOLD
Sam Darnold won a job that wasn't very hard to win. No disrespect to the kid,
but lots of talking heads are ready for him to challenge New England this season which I don't buy for a second. This kid is incredibly smart and has a good arm and I believe could be the next face of the AFC East for a decade or so. Right now he sits down here in the rankings because I haven't seen enough against #1's yet.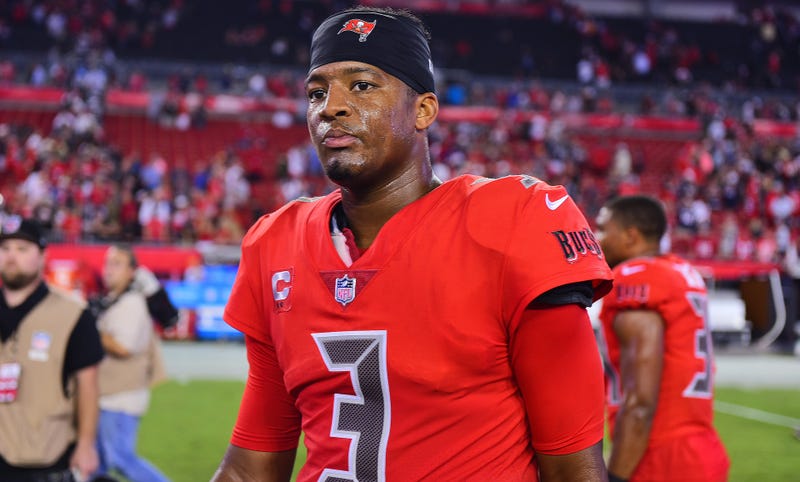 28. JAMEIS WINSTON
Kid is inconsistent both on and off the field. He's in year 4, a put up or shut up year for rookie QBs (See Blake Bortles). He will miss the first 3 weeks of the season and when he gets back, he will have to try and make the postseason in the toughest division in the NFL. The weapons are there but his head isn't.
27. RYAN TANNEHILL
Tannehill hasn't been terrible and of course he's stuck in the division with Tom Brady. I'm not sure what performance out of Tannehill keeps the Dolphins from looking for a future QB. But as of right now he hasn't quite done to make me think it should be him.
26. MITCHELL TRUBISKY
Trubisky has lots of upside coming into this season. He also has more weapons and a new coach who knows offense. I like his potential but for right now he sits low on the list because he's proven nothing so far.
25. CASE KEENUM
Is he a legit starting QB or was 2017 a flash in the pan? We're gonna find out soon. I'm leaning towards the middle. I think is Keenum is a serviceable QB but I hope I never need him to lead a 2 minute drill in week 17 with the division on the line.
24. JOE FLACCO
Drafting Lamar Jackson and signing RGIII should light a fire under Flacco's butt. Either that or he truly DOES NOT give a shit about football anymore. He's a better talent than his stats show and to be fair, the running game has been atrocious since Justin Forsett left. Seems so long ago that Flacco and his team was 5 minutes away from a second Super Bowl appearance in 2014.
23. ELI MANNING
Everyone seems to think that somehow drafting Saquon Barkley will make Eli Manning a better QB. I don't see it. Talent alone would put him further down on this list for me, but Eli is smart and will get the Giants a few wins that they aren't supposed to get. He still belongs in the bottom third in rankings at this point in his career because of his immobility and inaccuracy.
22. TYROD TAYLOR
I go back and forth on Tyrod Taylor. He has some qualities of a franchise QB that you like to see. He has also shown the ability to lead a team to playoffs despite a lackluster roster (2017 Bills). He's mature and doesn't turn the ball over to often. However, he also holds on to the ball to long sometimes and has trouble throwing it away. He's a capable stopgap to Baker Mayfield, but Taylor may be able to utilize these weapons in Cleveland to audition for his next role, wherever that may be.
21. ANDY DALTON
Andy is a QB who needs all his toys to truly shine. He has the intangibles (great arm, great vision) to be great in this league, I just think he is snake bitten by the injury bug (his teammates, not him). He's a better QB than #21 but his track record in big games puts him down here on this list.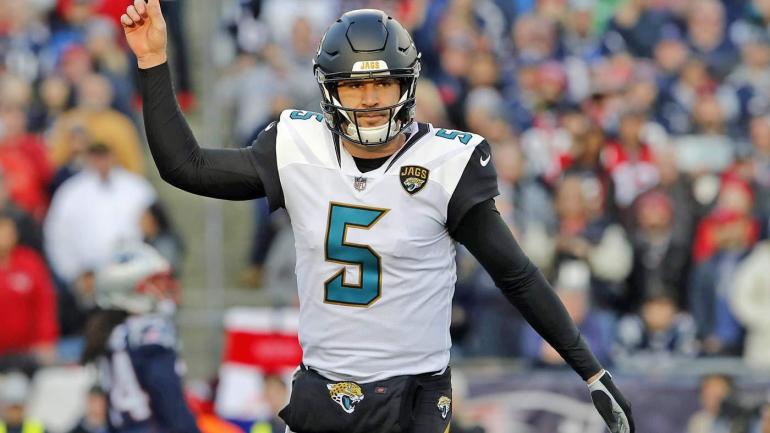 20. BLAKE BORTLES
Bortles took a giant leap forward in 2017. Still not sold on his ability to win games by himself but if he can improve the accuracy, the coaches might be able to open the playbook a bit more and let Blake take the reigns a bit. This season is his chance to prove he belongs in this league.
19. DEREK CARR
Derek Carr is a quality quarterback who just needs consistency. He's on his 5th head coach going into his 5th season. Not good. He reminds me a lot of Jay Cutler to this point. Some flashes in the pan of great quarterback play but never really maintains it. He's had two very serious injuries in the last two years that have stunted his growth a bit. Hopefully he and Gruden can develop a better relationship. By no means though, is Carr in danger of losing his job.
18. MARCUS MARIOTA
Many people are quick to forget… Mariota led the Titans into Arrowhead and beat the Chiefs in a Wildcard game. He had his worst statistical season as a pro in 2018 (in terms of TDs and INTs) and still got Tennessee to the Divisional Round. After going #2 overall in 2015, he and #1 pick Jameis Winston are trending in VERY different directions . Marcus is a leader and has a bright future ahead of him.
17. DAK PRESCOTT
In two NFL seasons, Dak Prescott 2017 and 2018 statistics virtually mirror each other, with one glaring exception. In 2017, Prescott had 4 INTs. In 2018, he had 13. We praised Prescott's ability as rookie to not turn the football over. Let's hope he gets back to that in 2018. Dak has the tools to be great in this league, not to mention a great O-Line and an All-Pro running back.
16. MATT STAFFORD
I feel like we've been waiting on Matt Stafford for almost a decade to become an elite QB. Oh wait… we have. He's still a quality quarterback who would start on over half the teams in this league but he just doesn't have that extra gear and resume that fulfills the expectations of being the #1 overall pick.
15. JIMMY GAROPPOLO
The sample size is small, we know. But he's received NFL tutoring from the likes of Bill Belichick, Tom Brady, Josh McDaniels and Kyle Shanahan. Not a bad crop of educators. It's his time now to show what he has learned. The 49ers will be improved with Garoppolo under center, but they're a few pieces away from actually contending. So there may some growing pains for Jimmy, simply due to a lack of talent. I wouldn't give a complete grade on Garoppolo solely based on 2018. But, based on what I have seen, he belongs right in the middle of the pack.
14. JARED GOFF
Goff took the leap last year after Sean McVay unleashed the franchise from Jeff Fisher's miserable grasp. Some would argue that maybe Goff is just part of the system, but Jared reminds me of another great 'system' QB, Tom Brady. When I watch him he reminds me of Brady in his arm strength and ability to find the right guy. Behind Cousins, no QB without a ring has more pressure on him this season. Pressure to replicate 2017, especially after the busy offseason the Rams had. He will have plenty of weapons this year.
13. DESHAUN WATSON
I had the hardest time grading Watson. We don't know much. But what we do know has been incredibly great to watch. His rookie campaign was cut short, so he may need 2018 to continue his development. I look for Watson to make many "rookie" mistakes this year. With no running game to help him, there could be some growing pains. Talent and potential is why he's this high on the list.
12. PHILIP RIVERS
The NFL's newest 'iron-man' will have another productive season. He's had 5 straight season of 4200+ yards and 9 out his last ten. The Chargers are fielding the best team they've had in a decade. Rivers is a quality leader who has been in this middle tier for most of his career.
11. CAM NEWTON
Newton has all the elements to be a top 5 QB in the NFL, but he can't seem to put it all together at once. He has tremendous arm strength, great running ability and excellent rapport with his teammates. But he never seems to be fully committed to being the best and often lets outside distractions take over his focus. Kelvin Benjamin mave have been dropping truth bombs when he said Cam was inaccurate. His career completion percentage is 58%.
10. ALEX SMITH
One of the more underrated quarterbacks in the league, Alex Smith showed what he could do once he received some consistent coaching (Seven Offensive Coordinators in San Francisco). He led the Chiefs to 4 playoff berths in his 5 seasons in Kansas City. After enjoying his best statistical season last year, I like what Alex Smith can do for the Redskins. I'm just worried he has no weapons in Washington. He cracks my Top 10 for his high football IQ and ability to manage football games.
9. KIRK COUSINS
Kirk Cousins has a LOT of pressure on him coming into this season. These next three years will define Cousins' career in my opinion. He received the NFL's 1st ever fully guaranteed contract, and is joining a team that just reached the NFC championship game last season. The Vikes are win now and have put all their eggs in Kirk's basket. 3 straight years of 4,000+ passing yards and great leadership qualities, I can see why they did.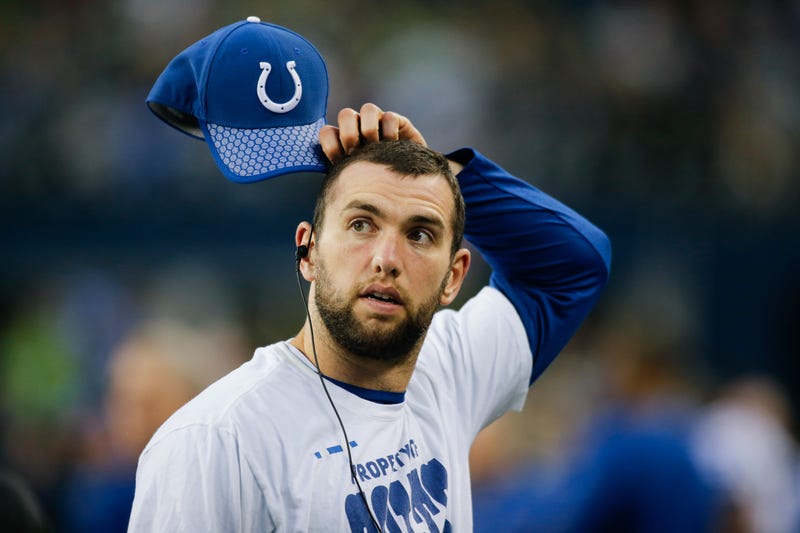 8. ANDREW LUCK
Luck's long term health will be the decider of his career. When healthy, he's a borderline elite level QB. Many are down on Luck (no pun intended) based on recent history (10W-12L over the last 3 years) but Andrew is more the QB that the first three years of his career represent.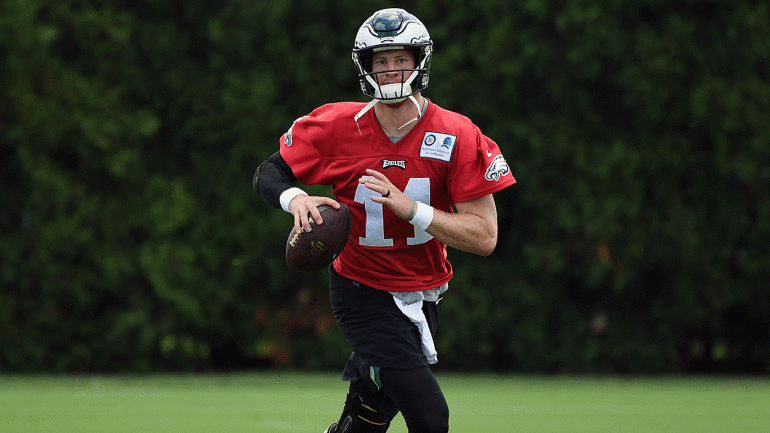 7. CARSON WENTZ
Wentz should've won the MVP last year, if not for his devastating knee injury against the Rams. Wentz, if healthy, is on the fast track to becoming the best quarterback in the league. He shows great poise, throws a fantastic deep ball and seems to command the huddle and the respect of his teammates. He will be a force in this league for the next decade, as long as he heals properly.

6. MATT RYAN
Matt Ryan as the highest paid QB was a short lived achievement but a telling one nonetheless. Matt Ryan has the talent to make his weapons great and he's done that during his time in Atlanta. He earned a lot of respect from me in 2017 by leading this team back to the postseason after suffering that horrible loss to the Patriots in the Super Bowl the year before. With a bevy of weapons at his disposal, the Falcons look like a dangerous contender under the direction of Matt Ryan.

5. BEN ROETHLISBERGER
Big Ben is the model of consistency. Never too flashy or stylish but he knows how to compete and win ball games. If there was no such thing as Tom Brady, we may be talking about Roethlisberger the 5x Super Bowl champion. Big Ben has come into this year in great shape. Not having Le'Veon will hurt but Ben's ability to lead can definitely accommodate for that.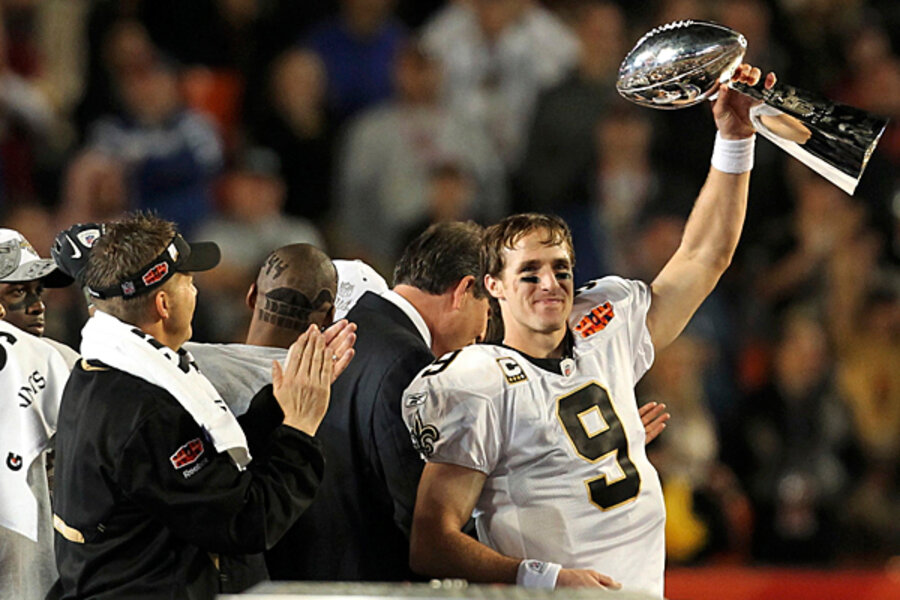 4. DREW BREES
Drew Brees has a small army of offensive weapons at his disposal this season. I see no signs of him slowing down and expect another 4,500+ 30 TD season. Drew Brees is an icon in Saints history, he's been with this club since 2006 and has led the Saints to the most success they've seen in their history… BY FAR!
I think with this team, Drew has one more good run at a title in him. Expect New Orleans in the playoff hunt this season.

3. RUSSELL WILSON
Russell Wilson has emerged into a perennial MVP candidate among the likes of Rodgers, Brady and Brees. Last year, Wilson accounted for 97% of the Seahawks touchdowns. He may have a slightly improved running game this season but that doesn't change the Seahawks game plan of letting Russ pretty much do what he wants on the field. Wilson will keep Seattle relevant for the next few years even despite the losses on the defensive side of the ball.

2. AARON RODGERS
What can you say about Aaron Rodgers that hasn't been said? Many claim he's the best in football. Based on the fact he's here at #2, I obviously don't agree with that sentiment. Nevertheless, it's crunch time for Aaron Rodgers's career. We saw what happened to Marino's legacy with minimal to no titles. Rodgers should toss for around 4,300 yards and 33 TDs this season provided his health holds. When healthy, he makes the Packers perennial Super Bowl contenders every year.
1. TOM BRADY
At 41 years old, the man still has the skills of a guy in his prime. Maybe Brady's prime just extends longer than virtually every other human/football player. Who knows? The 2017 NFL MVP is back for an 18th year and looks to appear in a 9th Super Bowl. What an accomplishment if that were to happen. Could you imagine being in the Super Bowl every other year (on average). Look for Tom to have another 4,200+ and 30 TDs and an 8th straight appearance in the AFC Title game.